Internships
An Internship With a Future
Join A Winning Team
Northwestern Mutual ranks #4 overall across all industries on the Vault's Top 50 Internships for 2017, and is the only company to be recogized in the top 10, for 21 straight years. We also rank #2 for career development and #10 in the U.S. for positive office culture, flexibility, and work-life balance.
For the past 50 years, more than 52,000 college students have participated in our internship program. 98% of them reported that the program was instrumental or very helpful to thier future careers - whether in the financial services industry, sales or other business endeavor.
Our internship has been highly rated due to its mentorship and career advancement opportunities, intern involvement, resume enhancement and unique appeal. But that's just the beginning, other benefits include:
Practical guidance in your career selection process
The chance to develop networking and business relationship skills with the help of a mentor
Flexible work schedule
Securities registration and state licenses for life, health and accident insurance
Compensation in the same manner as a full-time financial representative
An opportunity to try out or get a head start on a career as a financial representative
One out of three former interns becomes a full-time financial representative following graduation. Our internship will give you a solid foundation of business-building skills and knowledge for immediate and future career success. The confidence you develop, coupled with insight you have gained as a financial representative intern, can put you on the path toward a profitable and fulfilling future.
---
Not Your Typical Internship
Our training program will help you:
Start building the foundation in finance, insurance, and sales that will help you deliver excellent financial security to your clients.
Lay the foundation for a client base and a successful practice, with support from your office colleagues and the company. At Northwestern Mutual Hawaii, you'll work for yourself but never by yourself. And, if you are looking for leadership roles, you can work toward a position as a College Unit Director or Team Captain, giving you a jump start on the leadership track.
Gain real-life experiences while earning perfromance-based compensation. Our attractive reimbursement program for professional studies can lead to a professional designation for interns who go full time.
As a year-round internship, you will generally work 15 to 20 hours per week during the school year and at least 40 hours per week in the summer. Along the way you will have mentoring support that goes beyond just supervision and business coaching that leads you to success.
---
Step Into Opportunity Year-Round
Are you ready to build on your classroom learning and develop skills that you will use for a lifetime? We are currently looking for sharp, hardworking, entrepreneurial-spirited students. Our rolling start to the internship means that our recruiting efforts are year-round. If you are ready to be your own boss, set your own hours and make a positive impact on people's lives every day, then turn your dreams into reality and find out what an internship as a College Financial Representative with Northwestern Mutual can do for you.

Join Us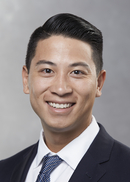 Office 808-566-5359
Fax 808-528-4208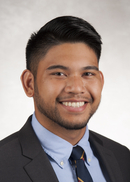 Office 808-566-5366
My Networks: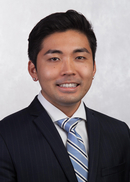 Office 808-566-5301
My Networks: